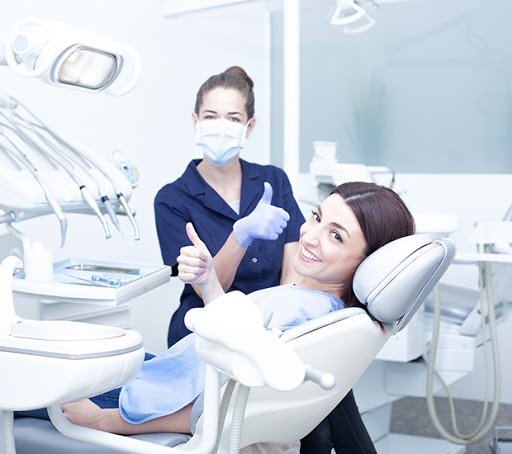 COVID-19
Pasadena, CA
To our Patients:
At Karrie Chu DDS Dental Care we take our job of protecting the health of our patients, team members, and families very seriously. In light of the news of the recent cases of Coronavirus/COVID-19 in the state of California, we want to reassure you that we are doing all that we can to ensure the safety of our patients and team members and help to prevent the spread of the virus in our community.
As many businesses and daily activities reopen, many Southern Californians may be rescheduling missed dental appointments or planning for upcoming trips to the dentist.
Dr. Karrie Chu, wants you to know our office is ready to take care of our patients safely.
Please be understanding with our new check-in policies as they are in place for your safety and the safety of our community:
Please call of text us when you arrive in the parking.
Please Sanitize your hands upon entry
Your temperature will be taken at check-in. Anyone with a temperature of 100.4 or higher, will be rescheduled.
Adults, please only bring yourself to your appointment.
If you are a parent bringing your child, please only bring the child with the scheduled appointment.
Patients will be asked to wait in their vehicles after completing the check-in process to limit the number of people in the office at one time. You'll receive a call or text when the doctor is ready to see you.
Why has Karrie Chu DDS Dental Care decided to stay open during a global pandemic when many other businesses are closing their doors?
As you may know, dental pain is one of the top reasons for ER visits. With the virus quickly spreading and emergency rooms facing high volumes, Karrie Chu DDS Dental Care plays a critical part in providing the healthcare services that are lacking or saturated at this time. We want to do our part in maintaining a healthy community and helping hospitals and emergency departments with the volume of people that need attention.
You can expect that the team of professionals at Karrie Chu DDS Dental Care will continue to provide our patients with the compassionate care that we all uphold as a standard. We ask that you trust in us and your office team. All of us work together to care for you and your loved ones.
Is it dangerous to seek dental care during a pandemic?
We assure you that our offices adhere to the recommendations provided by CDC, ADA, and Federal and State regulatory bodies to provide you with safe and compassionate care. We will keep you updated should your access to dental care be interrupted due to an inability to safely render our services. Please review our Clean Air Protocol and systems that we have implemented in our office.
What precautions is Karrie Chu DDS Dental Care taking to prevent the spread of infection?
Even before COVID-19, infection control in any dental office was and is paramount for the safety of our patients and the team. Even before the coronavirus, our office followed strict infection control measures put forth by the Centers for Disease Control and Prevention and the American Dental Association.
Sanitizing – personnel cleans all public spaces, including treatment rooms, restrooms, and waiting-rooms.
Use of medical-grade disinfectant sprays – applied to operator rooms after every patient is seen (per CDC guidelines), including high touch areas such as chairs, counters, and equipment.
Protective Barriers – placed on items such as armrests, curing lights, overhead lights, computer keyboards, and suction tips.
Sterile Instruments – dental instruments are sterilized after every patient. CDC protocols are strictly adhered to in assuring proper sterilization of dental instruments.
What extra precautions is Karrie Chu DDS Dental Care taking to provide safe dental services during this time?
We have communicated to our team the need to stay home if they show symptoms such as coughing, sneezing, and trouble breathing.
Any team member that has traveled to a CDC Level 2 or 3 region will be required to self-quarantine before returning to work, although we are highly recommending team members not travel at this time.
Daily temperature checks of our team members as they arrive.
We are conducting weekly Rapid Covid-19 antibody igG/igM for our team members.
Scrubs, gowns, and patient blankets are laundered after one use. This service was added to keep the team and their families safe.
We have implemented a procedure that screens patients for COVID-19 symptoms or possible exposure. The screening process is done at three points – when the patient books an appointment, when we reach out to confirm an appointment, and once the patient is physically in the office.
Increased intervals between and appointments and patients.
We are requesting all patients remain in their cars until the doctor is ready to see them. Only patients that are unable to wait in a vehicle are invited to use the waiting room.
Clean Air Protocol and Systems to reduce Aerosols

Servicing and updating the existing building's heating, ventilation, and air conditioning (HVAC) system.
Ultraviolet Light Air Purification installed into our HVAC along with Hepa filters.
Freestanding, commercial-grade air purification systems.
Extra-oral Aerosol vacuum in each operatory
HVE (high velocity evacuation) and the use of the HVE System for hygiene procedures that generate aerosols.
Thermal fogging of the rooms with hypochlorous acid. Hypochlorous acid is nature's super powerful disinfectant and is also the ingredient that gives bleach it is antimicrobial power.
Use of a rubber dam
Hydrogen peroxide rinse before any treatment or exam thereby decreasing loads of pathogens coming from patients' mouths
Use of high Filtration, N95 masks
Should I reschedule my upcoming dental appointment?
If you or someone you are in close contact with have recently traveled to one of the countries with large outbreaks of COVID-19 (China, Italy, Iran, New York, or South Korea) or if you have been exposed to someone else who was diagnosed with COVID-19 or who was quarantined as a precaution, wait 14 days until you see your dentist to make sure you have not caught the coronavirus.
If you are healthy, there's no need to cancel your regularly scheduled dental appointment. We will be in touch with you should it become necessary to reschedule your appointment.
What oral hygiene measures can I take to decrease my personal exposure to coronavirus?
Oral Hygiene:
Brush and floss your teeth, clean your tongue, swish and spit and gargle with a mouth rinse containing hydrogen peroxide.
General Hygiene:
Wash your hands often with soap and water for at least 20 seconds, especially after you have been in a public place, or after blowing your nose, coughing, or sneezing.
If soap and water are not readily available, use a hand sanitizer that contains at least 60% alcohol. Cover all surfaces of your hands and rub them together until they feel dry.
Avoid touching your eyes, nose, and mouth with unwashed hands.
Avoid close contact with people who are sick.
Put distance between yourself and other people if COVID-19 is spreading in your community. This is especially important for people who are at higher risk of getting sick (https://www.cdc.gov/coronavirus/2019-ncov/prepare/prevention.html)
Clean and disinfect frequently touched surfaces.
COVID-19 UPDATE
Karrie Chu DDS Dental Care is committed to providing you with the care you need when you need it the most. As our nation faces a global pandemic, Dr. Karrie Chu and her team can provide emergency dental services when needed. Call 6268084540 Our dental office will be closed for routine and elective dental care until May 15 of 2020.
Creating a Clean Air in our Dental Office.
Benefits of Reducing Aerosols and Splatter in Dentistry to Create Clean Air Quality in Dental Offices:
Due to the recent health threat and the possibility of contracting a potentially life-threatening virus we all know as COVID-19, our office sought ways that we can reduce aerosols and splatter and provide clean air quality in our office.
So, what are the tactics that we can implement to help improve the management of aerosols in our office and create clean air quality for our patients and our team. Below is a list of everything that we have done to create clean air quality.
Servicing and updating the existing building's heating, ventilation, and air conditioning (HVAC) system
Ultraviolet Light Air Purification
Freestanding, commercial-grade air purification systems.
HVE and the use of the HVE System for hygiene procedures.
Use of a rubber dam.
Use of an Isolite.
Hydrogen peroxide or iodine rinse before any treatment or exam thereby decreasing loads of pathogens coming from patients' mouths.
Use of high Filtration, N95 masks.
#1. Servicing and Updating the Existing Building's Heating, Ventilation, and Air Conditioning (HVAC) System
Dental teams may believe that they are protected from airborne contaminants and pathogens through a building's heating, ventilation, and air conditioning (HVAC) system. In reality, air conditioning systems recirculate air, bacteria, viruses, and many other airborne particles. It is essential to service our HVAC system to ensure that it works properly and to its fullest capacity. It is also just as important for us to use high-quality filters and to replace them regularly
#2 Ultraviolet Light Air Purification System
An Ultraviolet Light Air Purification system was installed as part of our office's central heating and cooling system. It is an Advanced Photocatalytic Oxidation In-Duct Air Purifier. The system cell absorbs contaminates and allows time for complete oxidation of these contaminates. Plus, the cell is regenerative, breaking down the captured impurities to simple carbon dioxide and water vapor. In addition this system uses proven shield UV-C lamp for airborne disinfection, not to mention irradiating the coil to eliminate system clogging with biological growth.
It uses germicidal UV light waves coupled with a catalytic process to attack germs and other particles while still in the air or on surfaces like doorknobs and countertops.
By helping rid your office of a wide variety of germs and allergens, air scrubbers can help reduce exposure to aerosols, too.
#3 Stand alone Air Purification Machine
A standard air purification machine (APM) plays a significant role in reducing the transmittable bio-aerosols and help remove harmful pathogens from the air.
#4 HVE and the Use of HVE Systems for Hygiene Procedures
High velocity evacuation, or HVE, used during all procedures, has made researchers aware of the potential effectiveness. HVE is effective in the control of aerosols when appropriately used. Some tests show a 95% reduction in aerosols with the use of HVE alone. Likewise, it is as effective when adjusted at optimal velocity and when positioned close to the operating site.
We looked at a few studies to find the answers:
Study #1: Aerosols and splatter in dentistry: A brief review of the literature and infection control implications. STEPHEN K. HARREL and JOHN MOLINARI J Am Dent Assoc 2004;135;429-437)
Study #2: Efficacy of High-volume Evacuator in Aerosol Reduction: Truth or Myth?
A Clinical and Microbiological Study: https://www.ncbi.nlm.nih.gov/pmc/articles/PMC4206761/
Conclusion of this study: The conclusion of the study is that to work properly, the placement of HVE devices should be approximately 6-15 mm away from the active ultrasonic tip or air polisher.
According to those studies, HVE works only when used properly. Consequently, it is easier to do so for dentists while working with a dental assistant. What about hygienists and collecting aerosols while they use ultrasonic instruments?
At Karrie Chu DDS Dental Care we use Isolite. The system is an innovative, hands-free HVE suction device that conveniently connects to existing dental vacuum systems. IsoLite assists with evacuation, retraction and maintaining a dry field during various dental and hygiene procedures, ultimately helping improve air quality in dental offices.
The use of an Isolite, from Zyris systems, is a versatile clinical option for dental isolation advantage and an ability to catch aerosols without using a rubber dam. We have incorporated an Isolite system in every operatory in our office at Karrie Chu DDS Dental Care.
Isolite(R) Systems, Inc., from Zyris, is the industry leader in dental isolation technology. The newest member of the Isolite product line – the Isovac(TM) Dental Isolation Adapter, connects Isolite system to HVE.
The answer about HVE's efficiency: By using HVE properly and using in conjunction with the Isolite system, the amounts of aerosols/ splatter can be dramatically reduced and making the air to be clean and free of pathogens.
#5 Use of a Rubber Dam
A rubber dam isolates the teeth that need to be treated from the saliva, soft tissues, and tongue of the oral cavity. Isolation with a rubber dam will reduce the number of microorganisms in the aerosols generated during treatment. This is in addition to the value of rubber dams in providing a dry area and increased access for visibility when performing restorative work.
#6 Hydrogen Peroxide Rinse Prior to Any Treatment or Exam Decreasing the Loads of Pathogens in Patients' Mouths
The best mouthwash to kill coronavirus?
The answer is not clear yet. But, an antimicrobial mouth rinse is thought to reduce the number of oral microbes. Listerine, commonly used as a mouth rinse, may not be effective in killing coronavirus. Additionally, since coronavirus is vulnerable to oxidation, any mouth rinse containing oxidative agents such as 1% hydrogen peroxide is recommended to reduce the salivary load of oral microbes, including potential coronavirus.
Learn more at:
Efficacy of Povidone-Iodine Gargle/Mouthwash Against Respiratory and Oral Tract Pathogens
#7 Use of N95 Masks
Q: How Big Are Coronavirus Particles and Can N95 masks protect?
Scientists have used electron microscopes to measure how big the coronavirus is. Coronavirus particles (fancy scientific name "virions") are spheres with diameters of approximately 0.125 microns (125 nm). The smallest particles are 0.06 microns, and the largest is 0.14 microns.
Q: Do N95 masks provide a 95% protection level against airborne viruses, and are they more efficient than traditional surgical masks?
Answer: The results indicate that the penetration of particles, like virions, through the NIOSH-certified N95 masks (National Institute for Occupational Safety and Health), is significantly less than with surgical masks.
An N95 FFR is a type of mask which removes particles from the air breathed through it. These masks or respirators filter out at least 95% of very small (0.3 micron) particles. N95 FFRs are capable of filtering out all types of particles, including bacteria and viruses.
Q: What is the main difference between N95 and surgical masks?
Answer: The fit of the mask is a major difference. Masks, especially N95 masks, should fit tightly while surgical masks do not provide a tight enough fit thereby allowing aerosols to sneak underneath.
N95 masks reduce the wearer's exposure to airborne particles, from small particle aerosols to large droplets. N95 respirators are tight-fitting respirators that filter out at least 95% of particles in the air, including large and small particles.
When properly fitted and worn, minimal leakage occurs around edges of the respirator when the user inhales. This means almost all of the air is directed through the filter media.
Certainly, some surgical masks may let a significant portion of airborne viruses penetrate their filters, providing a meager amount of protection against aerosolized infectious agents when speaking in the size range of 10 to 80 nm. Therefore, it should also be noted that surgical masks are primarily designed to protect the environment from those wearing the masks. Respirators are supposed to protect the wearer from the environment.
All in all, the N95 masks do provide a level of protection that a standard mask does not offer.
Combining high infection control standards coupled with our methods for creating clean air, Karrie Chu DDS Dental Care can help keep team members and patients remain healthy and well.
Recent Posts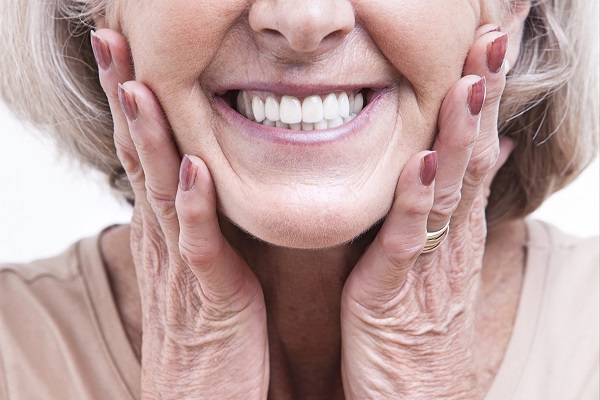 Dentures are dentistry's answer to missing teeth, but it's important to care for them properly so that they function at their best. You have to clean them and store them properly if you want to keep them in good condition. Let's take a closer look at some of the top tips to care for them. Proper…